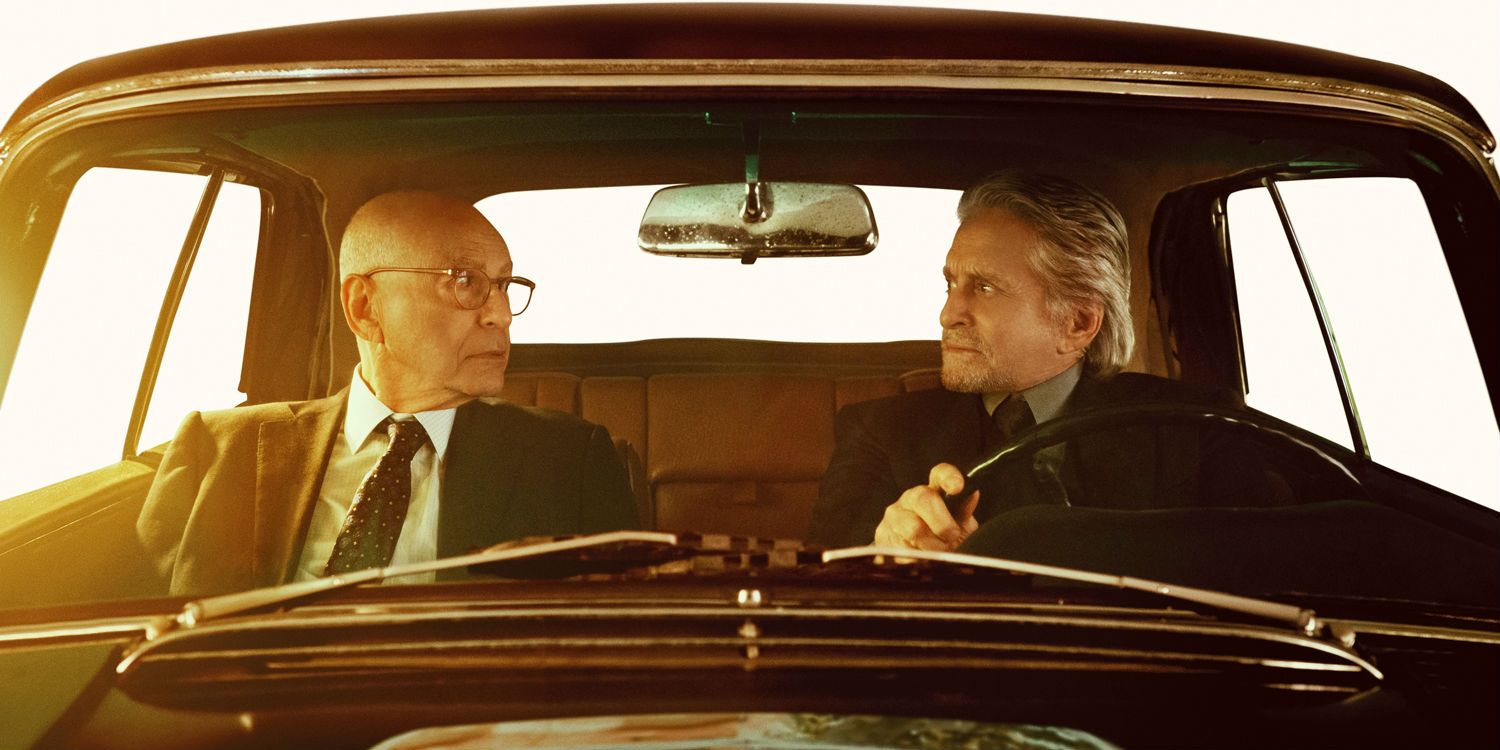 The Kominsky Method, which recently premiered its second season on Netflix, is a comedy about the lives of two ageing men as they navigate the realities of old age. Sandy Kominsky, played by Michael Douglas (Douglas previously won a Golden Globe for the role in season 1), a formerly renown acting coach, and his friend Normand, a Hollywood talent agent, are life-long friends who share the experience of a deteriorating physical state. The show centres around these two men, as they search for the meaning in their lives. All of the original cast return, with a few additions in the form of new characters.
I have to admit, I'd forgotten the charm of this show until I saw the second season. Season 2 of The Kominsky Method delivers on everything the first season promised with a combination of well-drawn characters, delightfully dark humour, and a cast that does the writers justice. Normand and Sandy grow on you, how could they not, in a fashion that almost certainly warrants another awards-season push for the two leads. Season 2 does take a more generally optimistic approach to their situations. I wouldn't say that the humour gets any lighter, it really doesn't, but Sandy and Normand's collective trajectory is a little more hopeful (up until a very particular point, even after which doom and gloom could hardly be said to be a prevailing tone). Normand's rekindling of an old flame in Madelyn is wonderfully sweet, without anything more than an innocent, quickly dismissed tinge of guilt. Sandy's arc, until his health takes over, mainly concerns Mindy's relationship with Martin. I found Mindy and Martin really quite weird at first, but, as was true of Sandy, once the initial strangeness of the situation wore off, I grew to appreciate it. Not only I terms of its legitimacy, that's not hard to see, but in terms of the way it's normalized over the course of the season. Martin's a mostly likeable character, if a little annoyingly dim at times.
A massive component of Normand's life in season 2 is Phoebe's apparent recovery. I have to admit, as an audience member, I was just as sceptical as Normand was, and maybe I still am. It felt like too quick a turn-around from her character in season 1, which didn't feel prompted by the rehab she'd been to countless times before. Because of that, her development felt a little rushed and unfounded, but they work with it well, drawing a more complex relationship between her and her father which also criss-crosses with his emerging love life. Speaking of love lives, Sandy's relationship with Lisa gets patched up a little too cleanly for my taste. I actually really enjoy them together, but I do feel it comes back together from a pretty fractured state a little too easily. That's the prevailing criticism of this season from my point of view: moving parts move too easily and without an awful lot of development. It's a criticism of quality more than enjoyment, they do justice to the situations once they have them and it's a great time. I just think they could've achieved that same level of enjoyment with slightly better thought-out pacing.
Season 2 still has all the same delightful, endearing tropes from season 1. The humour is as dark, the outlook equally reminiscent and reflective. It had been a while since I'd seen season 1, and, while I was excited for season 2, I realized after the first episode that my memory of the character of this show had faded more or less completely. It seems such a juxtaposition that a show which stars old age and physical deterioration as main characters could have such life about it, such a pulse. Chuck Lorre's managed to find a tonal place for the show that straddles the line between light-hearted and emotional, and it pays off in a big way. Extremely well-written dialogue and intelligent storyboarding is a norm, which is the only way that tone can be struck in as effective a way as it is.
I really enjoyed The Kominsky Method Season 2. Word isn't out yet as to whether or not we'll be getting a third season. Netflix does tend to wait on viewership stats and awards buzz before committing to renewals, so it'll likely be a while before we hear anything. That's another really unique thing that Lorre does with this show: it ends as though it could have ended. I wasn't so sure about whether or not we'd even get a season 2; season 1 didn't really end with loose ends and neither did this one. It's an admirable thing to be able to tell stories to their conclusion in the time that you have, never keeping an audience hanging with the suspense of not knowing whether or not we're going to get another chapter to the story. I appreciate that about The Kominsky Method, even more so seeing as they maintained their ultra-consumable 20-minute-8-episode format. All in all, The Kominsky Method is a great time – hilarious, sweet, and sincere – which I'd recommend to anyone.
– Aman Datta
Aman's Score – 78/100                                                                   Aryamaan's Score –